The Sole E35 elliptical trainer from Sole Fitness has been described as best in it's class in 2023, and is rated for users up to 375 lbs.  This is my updated 2023 review, and as always, you can trust me to get down to the nitty-gritty details, and and bring you the truth. To begin with, Soles Fitness is one of the best known 'up and coming' fitness brands in North America 2023 – and the rest of the world. And for a good reason, at that.
❤️ Get $100 off the Sole E35 treadmill, plus shipping is free, here >>
🥳 Hold onto your hats because our blog post just got a snazzy upgrade! We've sprinkled it with the most freshest facts and figures (updated prices) around. It's like our post went to the data salon (yeah) and came out looking pretty fabulous. Get ready to be the life of the party with our latest and greatest info. Dive in and let the good times (knowledge and fun) roll! Here's to a fantastic 2024!
Sole Fitness is best known for providing a good variety of fitness equipment now used at many hotel establishments around the world. Though, it was the growing popularity of that equipment that eventually made Sole Fitness start manufacturing that same set of equipment for home use. And, since they've started selling their home-based fitness equipment, their popularity has only continued to get more prevalent.
Last Updated on: November 15, 2023 (price and inventory updates)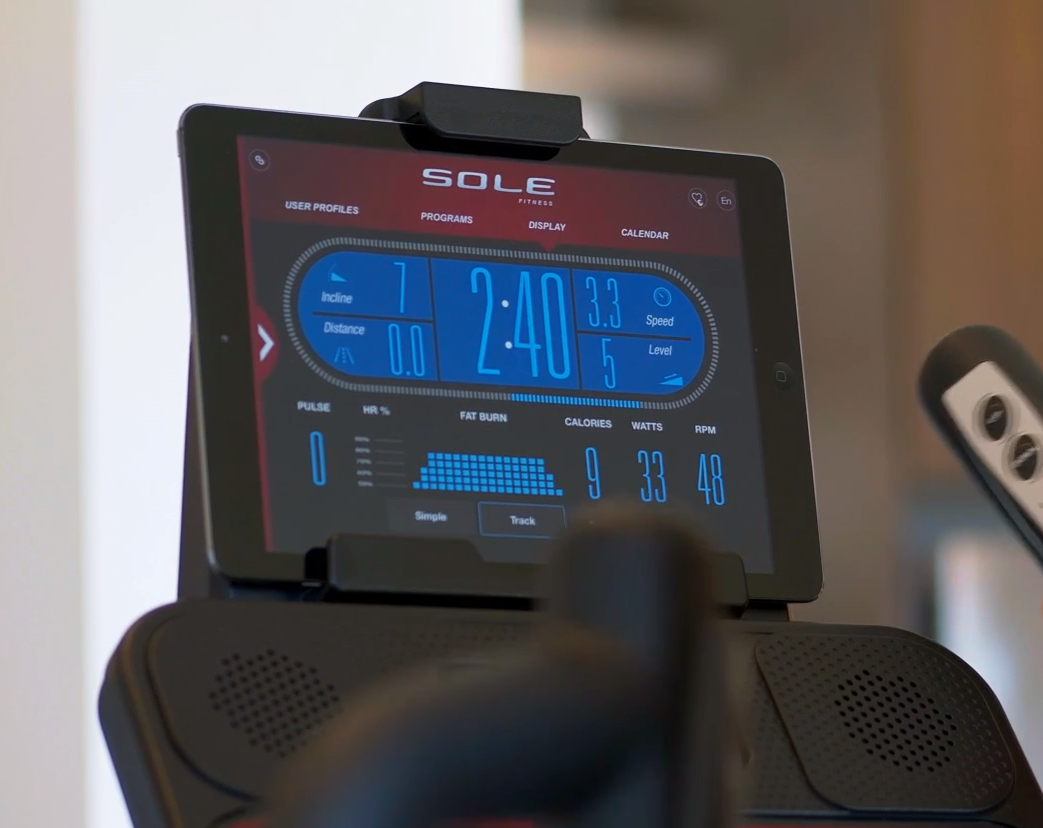 Sole Fitness is best known for their treadmills—in fact, they're known to have manufactured and distributed six unique Sole Fitness brand treadmills.
Though, they're not just a treadmill company. The company also sells both exercise bikes (8 models) and elliptical exercise machines (7 models). Elliptical machines, in particular, are known to give a workout that are said to help workout most of the upper body and the lower body. And, of course, being designed for a gym environment, Sole Fitness' elliptical machines are some of the best around. For other options have a look at Bowflex M6. Also, don't miss this years biggest discounts on Black Friday 2023, November 24 (all week sale but limited inventory).
---
Update 11/15/2023: Black Friday 2023 is here. Buy Now, Pay Later with a low promotional rate with Citizens Pay now available on the Sole Fitness elliptical product line. ✅ See best price and check availability.
---
The Sole E35 Elliptical – What Is It?
So, what is an elliptical machine anyway? And, how do Sole Fitness elliptical machines stand up against the average one?
To start, an elliptical machine or trainer is a stationary exercise machine that's mainly use to simulate walking, running and/or stair climbing without placing excessive pressure onto the joints.
Due to this, it lessens the risk of the user experiencing impact injuries.
That makes elliptical machines some of the better machines to use for people who can't exercise using traditional equipment, since it places little impact onto the body and its joints.
Many elliptical machines offer a non-impact and cardio-based workout.
You can change the intensity of that workout, too, using the controls of the device to change the speed and resistance of the machine, if you wish.
As mentioned, elliptical machines not only provide a cardio workout, but they also workout the upper and lower body, particularly if they're designed to handle both types of workout. That makes them good exercise machines for people who may want to use treadmills, but need something that's less physically exerting on their joints.
Sole Fitness elliptical machines or, rather, their Sole E35 Elliptical machine, offers a gym quality workout within the confines of their high quality elliptical machine.
The way this particular elliptical machine is designs helps place less stress onto the user, while providing them the control they need to make their workouts less physically exerting on their joints and more customized to their preferences.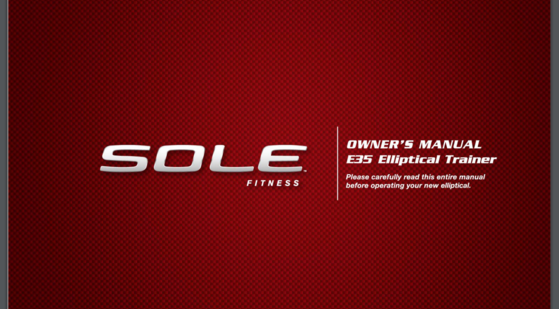 Updated Model
The Sole E35 elliptical has a new feature installed in it. This is the capability to use Bluetooth.
With Bluetooth, you can easily transfer information from the elliptical to your smart phone. If you have an iOS device or android device, then you can easily send information from your elliptical to your phone and then integrate this information with whatever fitness app, for example MyFitnessPal, you are using. This will make it easier for you to keep track of all your fitness information in one place.
You can also use this mobile app to operate your elliptical and set it as you want.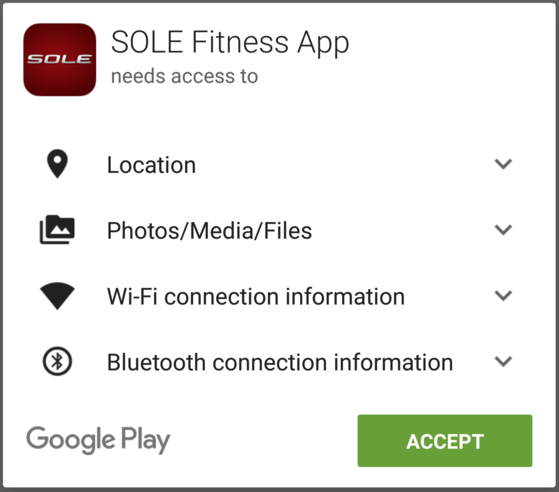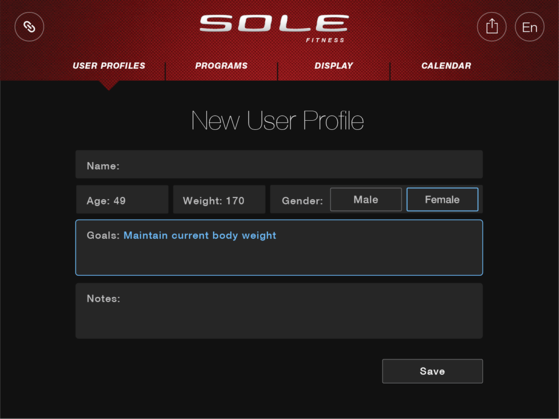 Sole E35 Reviews – What People Like
Well, can you tell me more about the Sole E35 Elliptical? How does it work, according to current Sole E35 reviews?
Sure!
According to many Sole E35 Elliptical reviews, the Sole E35 Elliptical trainer is considered 'a great ride.'
That's pretty much thanks to the technology that's used within this elliptical machine, the type of technology that's made this machine one of the better workouts in the Sole Fitness catalog.
"I've recommended your brand to several of my friends and you can be sure that when it comes time to replace our elliptical or add another piece of equipment to our gym Sole will be the only name we consider. Thanks for building a great product and standing behind it." ~Robert and Stephanie T. (Co website)
Much of its great performance is backed by its technology.
The technology used in this Sole Fitness machine is probably headed by its 'quiet drive system,' which helps provide the machine with natural and fluid motions as you operate the machine in both forward and reverse movements.
That quiet drive system uses the machine's rather heavy 25-pound flywheel; coupled with the machine's high gear ratio, it makes the machine feel incredibly smooth to operate.
The power incline, too, also contributes to its performance, allowing you to use several different points of resistance and adjust your positions to further enhance your cardio workout. The Sole E35 Elliptical's ramp can be adjusted to as low as 0 degrees and as high as 30 degrees, so you have a good choice in angles to help you effectively target most of the major muscle groups of your lower body.
According to a Sole E35 review from those who have used the Sole E35 Elliptical at home, it's pretty much a great alternative to similar gym quality machine that do cost too much to, well, bring home.
That's thanks to the features that make the Sole E35 Elliptical a 'breeze to ride.'
(2-month owner Sole Fitness E35 elliptical machine review from Liz): Still awesome. I've lost count of how many hours I've put on it now, but I'm still absolutely pleased. I cue up something on Netflix and the workout's done in no time. The occasional squeak from the tracks is easily remedied by wiping it off and applying a little of the provided lube. I still can't get over how quiet it is. – Liz R. (Amazon cust.)
Of course, we can't talk about a cardio workout machine without mentioning another notable feature—its advanced sensor systems. The advanced sensor systems comes in the form of several built-in pulse sensors that help monitor your heart rate and pulse during workouts.
There's even an on-board interactive program that helps display all of that activity.
E35 Elliptical Features
That sounds great! So, can you tell me if the Sole E35 Elliptical is easy to use or not? And, what are its best features?
Well, there's one thing you need to know about the Sole Fitness E35 elliptical machine: it's pretty easy to use on a regular basis.
That was an opinion shared by many people who have already purchased the elliptical machine and now have it as a part of their homes—or, home gyms, for that matter.
Many of the features included with the Sole Elliptical E35 are responsible for making it so easy to use as an elliptical machine. The included fingertip resistance and incline controls are said to help make 'changing workouts easy without breaking the machine's workout focus.'
Since it also features oversized food pedals (with a 2-degree inward tilt, at that), you won't feel like your knees and ankles are absorbing too much stress from your workout.

Be Aware – What I Didn't Like
If you are doing very high-intensity workout the Sole E35 cross trainer may make some minor noise.
And, in my experience with these types of machines, unless you buy a very expensive, gym-quality unit, they all move a little and make some noise at high-workout intensity. If you want gym-quality, buy gym quality and expect to pay much more.
And, with that said, I like to add that that is basically to be expected from these types of elliptical and that the noise level is really VERY low. And it's really only a potential issue if you are doing really high-workout intensity training.
As mentioned, the cardio-tracking features and tools of the Sole E35 Elliptical make keeping track of your cardiovascular activity much easier than if you were to track it with similar machines.
This isn't the easiest machine to assemble, though. Some people who bought this machine have said that it can take up to four hours to get everything assembled.
So, while you won't immediately use this machine out of the box, it's still worth using after you get everything up and running.
Sole E35 Review – Verdict and Overall Thoughts
The best feature of this elliptical machine is the fact that it's durable.
Many people of different weights and heights have used the E35 Sole Elliptical with success, as the machine is built in a way to sustain most weights up to 375 pounds. With a weight range so large, it's pretty much the perfect elliptical machine for most average consumers.
Does that mean you should buy the Sole Fitness E35 Elliptical machine?
Well, that's entirely up to you. If you want an elliptical machine that's proven to withstand heavy use and provide results, the Sole E35 Elliptical may very well be exactly what you're looking for.
Get the Sole E35 Elliptical model MSRP (suggested retail price)  $1,599.99, now $1,499.99 – "Rated Best In Class 2023" for quality and value. Free shipping available in continental U.S.A (curbsite delivery).